×
Image by: Ryan Miles/Sage Media Group
MsAlabamaFeature
×
Mary Margaret McCord Miss Alabama USA 2013 Crowning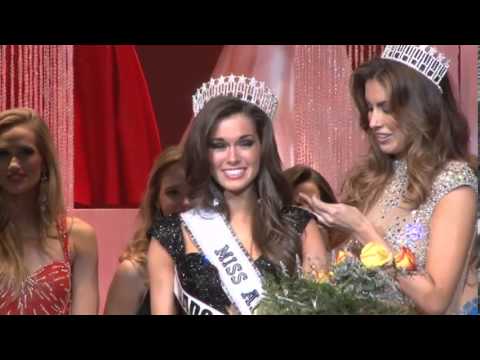 Age: 23
Hometown: Gadsden, Ala.
Career: Reigning Miss Alabama USA 2013
When she was little, Mary Margaret wanted to be just like her two older siblings, who were both smart and driven. She dreamed of becoming a veterinarian before discovering a knack for business. After graduating with her master's in marketing, she moved to Nashville, Tenn., and is using her business sense and her communications skills to pursue a career in pharmaceutical sales. "I love to use my knowledge in something other than pageants," she said.
Education: Received her bachelor's degree from the University of Alabama in Public Relations with a double minor in Communications and Entrepreneurship.
She recently graduated with a Master of Science in Marketing from UA as well.
Pageants: Mary Margaret started doing pageants when she was 21. She saw other women succeeding in pageants and believed in herself enough to try it out. She admits that her rookie mistake was not being prepared enough and thinking she could win primarily on appearance. "In reality, it's a lot of work," she said. It didn't take long for her to discover the amount of work it takes on- and off-season to earn the crown, not to mention the importance of character. On her first try, she placed 3rd runner-up but was ambitious enough to press on. She worked hard between each pageant and was fortunate enough to be crowned Miss Alabama USA 2013 on her third attempt.
It Starts From Within: "A gold metal is a wonderful thing, but if you're not enough without one, you'll never be enough with one." Mary Margaret reflects on this quote from the movie "Cool Runnings" from time to time and uses it to keep her grounded.
Parental Involvement: "My parents were very supportive, but they were more hands-off. They let me make this my year," said Mary Margaret. "They let me do my own thing and follow my own dreams versus following dreams they set for me."
Advice for Teens: Write down your goals. Set short-term goals first, then you have stepping stones to get to your long-term goals.