×
Make the Most of Your Summer Large
×
Make the Most of Your Summer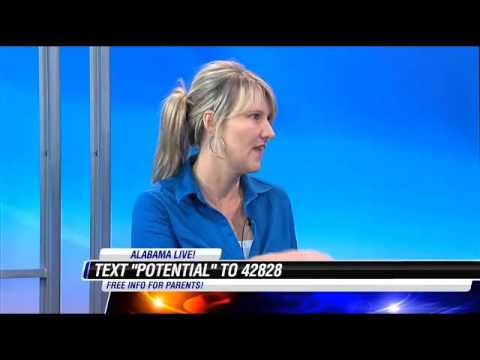 Your teens are out of school for the summer and no doubt ready to spend the long hot days and balmy nights goofing off and having fun with their friends. Letting them spend the bulk of their break away from the house and giving you a break is definitely a little tempting. But the summer is coming soon when your child won't be going back to high school at its end; they'll be leaving home headed off to college. Or maybe that summer is already here for you. Either way, make an effort to spend some quality time with your teens in the next few months. Find opportunities to bond over shared interests. Discover new ones together. No matter what you're doing, when you're doing it with your teen, you have the invaluable chance to share your wisdom, reinforce your values and give them that extra boost of confidence that comes from knowing they are important to you.
.
GET FIT!
Healthy eating habits and exercise routines are hard to start and stick to, especially during the hectic school year. Take advantage of the extra time your teen has in the summer to establish both. Set fitness goals and work toward them together. It's a great way to hold each other accountable and get your teen in an active groove before they are on their own.
App it: Use free apps like RunKeeper and Fooducate to monitor progress and keep yourselves on track.
DATE NIGHT
What's the best way to teach your teen how to treat a date right and how they should expect to be treated in return? Lead by example! Father/daughter and mother/son "dates" are a perfect way to show your teen the importance of good manners and respecting others without being preachy. Plus, it gives you some great one-on-one time to talk and catch up.
Roll down the river: Go the traditional route and take your date for a nice dinner out but kick things up a notch by enjoying dinner aboard a Harriott II Riverboat cruise on the Alabama River.
BLACK OUT
With everyone (including you) constantly getting texts on their phones, checking email on their tablets, all with the TV blaring in the background, it can be difficult to spend any actual quality time at home. There is a solution. Schedule a game night with a twist: a total technology "black out." Turn the TV off and collect all phones, tablets and gaming gadgets and put them in another room. Then pull out those old board games or a deck of cards. You may be pleasantly surprised how much you all get into the game when there are no distractions.
All the way: All The Way: If you want to be authentic, turn off the lights and play games by candlelight.
THE GREAT OUTDOORS
Got a nature lover on your hands? Explore the area's wilder side with a hike and a camping trip. Swapping stories over a roaring fire in between mouthfuls of roasted marshmallows makes for some great memories, and you can give your kids some hands-on instruction for skills like using a compass, grilling, fishing, even emergency first-aid. We love spots like Cheaha State Park and The Sipsey Wilderness.
Gadgets to go: Pop some small wireless speakers in your backpack for tunes on the trail, and don't forget to capture your adventure with Instagram so you can share the fun.
CULTURE CLUB
If your teen is artistic, show them you appreciate their creative side by joining them in an arts or crafts class at The Montgomery Museum of Fine Arts, Hobby Lobby or Michael's, reading a book together or taking in a play at The Alabama Shakespeare Festival or Cloverdale Playhouse. Set aside time to discuss what you read or saw. You can find some great probing questions for popular titles and classics on book club websites. If you're artistic too, create a masterpiece together. Conduct your own outdoor painting workshop at one of our area's many beautiful parks or neighborhoods.
Spread the love: Form a mother-daughter summer book club with your teen's friends and their moms. Pick a book that delves into an issue that your daughter might face when she enters college.
IN-TUNE
There is a multitude of ways to enjoy music in our area. From big-name concerts at The Montgomery Performing Arts Center to outdoor jazz concerts and jam sessions with local musicians, if you and your teen are musicians or just like listening, you've got plenty to chose from. We love the Saturday Jam Sessions at Old Alabama Town.
Pickin' & Grinnin': If you and your teen both love music but don't currently play an instrument, consider taking guitar lessons together. You can practice as a pair and help each other out.
SCORE:
Calling all sports fans: Treat your teen to a night out at a Biscuits baseball game or engage in little friendly competition. Stage your own tennis or golf tournament with the entire family. Even something as simple as a game of driveway basketball can equal good times with your teen.
No Skill Necessary: If you and your teen are more sports fans than sports players, you can still get in the game. Go bowling and create silly challenges for each turn like rolling with the opposite hand. Find an old trophy at a thrift store to award to the "winner."
Parent-to-Parent: "My husband and three boys love anything basketball. they are always up for a 2-on-2 game and all the 'jabs' that go with it. I enjoy being there cheering them on!"
- Debbie Schmidt, mother of 3 boys
HOT STUFF
Cooking meals at home is almost always cheaper than eating out, so your teen should know some basic kitchen skills before they leave for college. Summer is a great time to pass along the knowledge they'll need to make meals for themselves. Get them involved in summer cookouts so they can learn to master a grill. Make them responsible for making a side dish for a family get-together or assign them a night each week where they're responsible for at least part of dinner. Cooking side-by-side is the best way to teach them. Plus, it's fun!
Homemade Memories: At the end of the summer, create a recipe book for your teen to take off to college including the things you made together and other family favorites. Make sure to include photos of the finished dishes and shots of the two of you in action.